Flexibility Beyond Limitations
Flex-Bar™ is designed to adapt to any curve you can think of!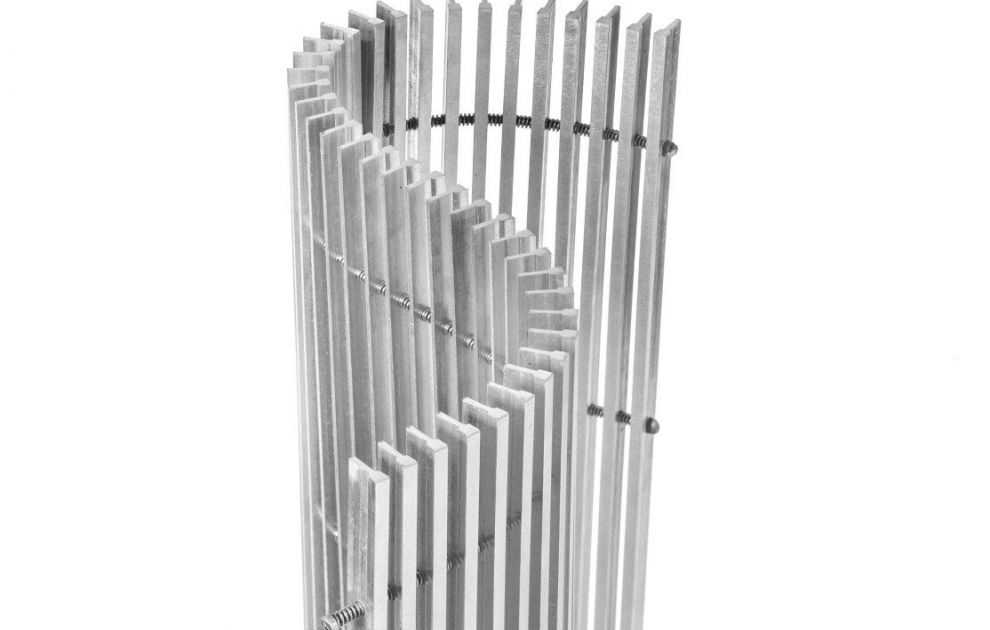 Hendrick's FLEX-BAR™ panel system offers flexibility in design and visual interest suitable for a broad variety of applications, including wall or ceiling panels, columns or any other interior or exterior application you can imagine. FLEX-BAR™ is adapted from Hendrick's popular Profile Bar, offering the same strength with a flexible twist. It easily adapts to any curvature or decorative contour. 
What Are the Advantages of FLEX-BAR™?  
FLEX-BAR™ offers several unique benefits, including it's unique design that makes it easy to fit and install on most applications--especially walls that are non-linear.  Less time is needed for field measurements and installation. Bar spacing can be specified to accommodate distinct designs.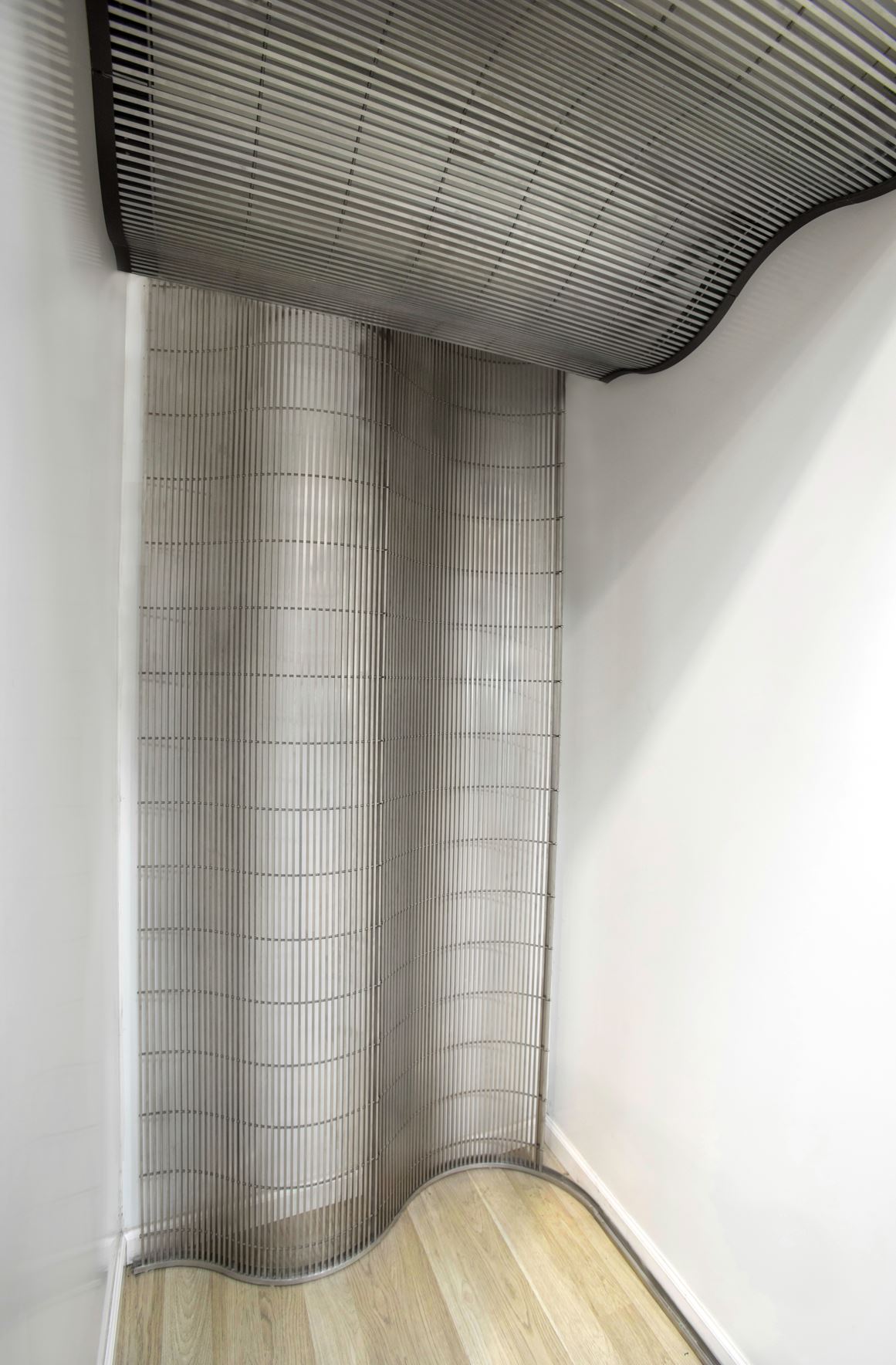 FLEX-BAR™ Options
Besides forming itself to your exclusive curved design, there are multiple options to choose from to accomplish the look and function you want to achieve.  Three spacer options are offered: a rubber bushing in a variety of colors; stainless steel springs for tight compression; and stainless steel ball bearings for rigid applications.  Available with stainless steel or aluminum bars.  In addition, Hendrick can provide different mounting options, including our FLEX-MOUNT™ option to make installation a breeze. 
Material Options
Stainless Steel 304, 316
Aluminum
Profile Options
B9, B12, B12S, B16, T9M, T16, T24
Spacer Options
Spacers provide the flexibility and three standard options are available:

RUBBER BUSHING
Exterior grade 
Allows custom bar spacing
Outside diameter of bushing is approximately 3/8"
Assembly won't compress
Made with 1/8" dia. stainless steel wire rope
Bushing conceals wire rope

SPRING SPACER
Stainless steel spring spacer
Allows custom bar spacing
Provides maximum compression
Made with 1/8" dia. stainless steel wire rope
Wire rope partially visible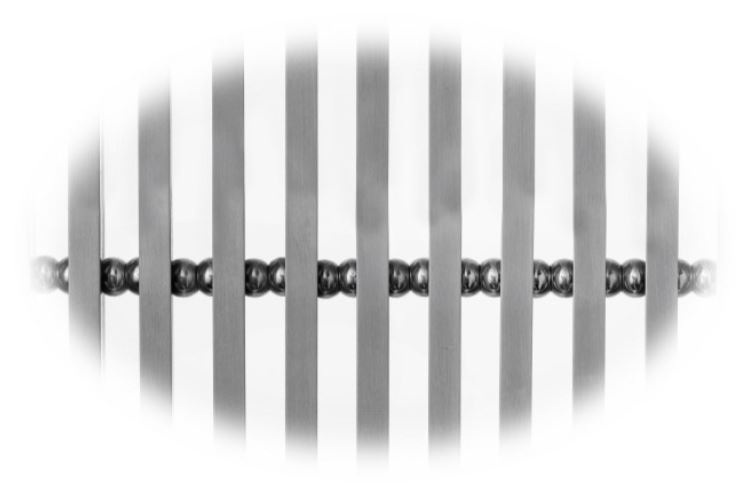 BALL BEARING
5/16" dia. stainless steel ball bearing
Bar spacing is determined by quantity of ball bearings between bars
Assembly won't compress
Most rigid system
Made with 1/8" dia. stainless steel wire rope
Ball bearings conceal wire rope
FLEX-MOUNT™ Mounting Systems

FLEX-BAR™ offers three mounting systems to accomodate any installation.

J-Channel Track System

Custom Plate Standoff

Optional Flush Mount System

May be used with the Flush Mount Track System or Stand-Alone.

 
WHY CHOOSE HENDRICK ARCHITECTURAL?
In addition to manufacturing perforated metal, profile bar and wedge wire grill products, Hendrick offers design and engineering assistance to ensure that each product fits the customer's unique application. Our products are of the highest quality and meet all regulatory standards as well as your specifications.  We have the expertise and skill to provide outstanding solutions for prominent projects, areas with high traffic, functional applications — in all forms of interior or exterior architectural construction.