Hendrick Screen Releases Unique Architectural Metal Product
Wednesday, September 29, 2021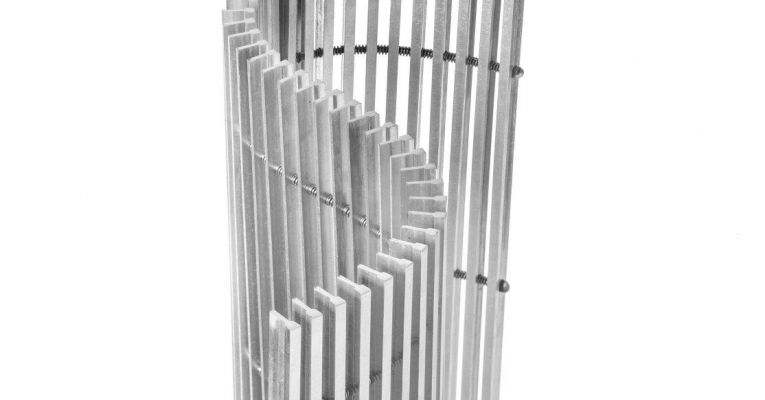 Hendrick Screen, a leading provider of Profile Bar and wedge wire metal products, has just introduced FLEX-BAR™, the first ever metal flexible bar product to the architectural industry.  This patent pending unique product was developed using Hendrick's existing Profile Bar, known for its high strength in architectural applications.  The new product combines strength with flexibility, resulting in a totally unique product to the market, providing a new option for curved architectural applications.
Unlike other metal products that require bends to be fabricated into the product during manufacturing, FLEX-BAR™ is delivered as flat, flexible panels that can be configured to any contour during the installation process.  This eliminates the need for field measurements, welding or mechanically joining multiple panels together and thereby making installation extremely easy.
Aesthetic Appeal
Hendrick's existing Profile Bar had already gained popularity for its aesthetic appeal in architectural applications such as wall and ceiling panels.  The linear lines inherent to the product provides a perspective that directs a user's eye, emphasizes spatial form and creates flow.  Now, the same qualities can be enhanced through the movement and fluidity provided by a natural curve.  It provides architects a new option to use the strength, durability and longevity of Profile Bar and increase its function, form, beauty and style.
Multiple Options
While developing FLEX-BAR™, the product development team created three spacing options to introduce the new product: rubber bushings, springs and ball bearings.  Each option provides distinctive benefits and offers its own unique appearance.  In addition, different wire profiles, materials, and installation methods are offered. 
To learn more about Hendrick Architectural Products, visit www.hendrickcorp.com/architectural.