Position Yourself for Success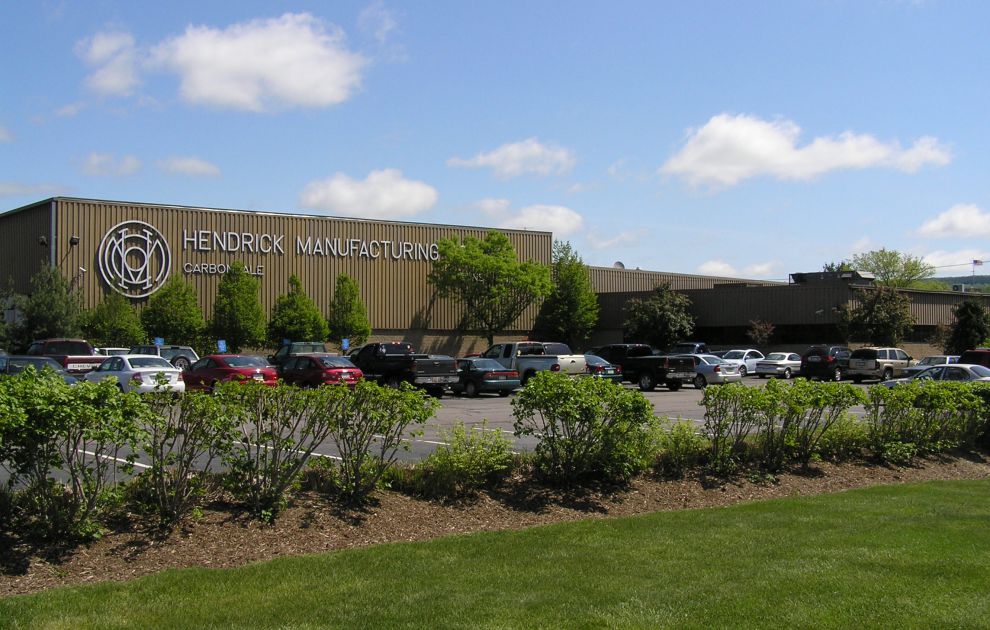 Hendrick may be more than 140 years old, but we're still one of the most dynamic growing companies in North America, with current locations in Carbondale, Pennsylvania; Elgin, Illinois and Owensboro, Kentucky.
CARBONDALE, PA
1 Seventh Avenue
Carbondale, PA 18407
Tel: 800-225-7373
Fax: 570-282-1506
hr@hendrickcorp.com
ELGIN, IL
1320 Gateway Drive
Elgin, IL 60124
Tel: 847-742-7002
Fax: 847-742-7448
hr@hendrickcorp.com
OWENSBORO, KY
3074 Medley Road
Owensboro, KY 42301
Tel:
270-685-5138
Fax: 270-685-1729
Current Opportunities
Hendrick Screen
Hendrick MFG
Hendrick Metal
Our Employee Benefits
When you work with Hendrick, Hendrick works for you. We offer a base salary commensurate with experience, a competitive benefits package, plus an industry-leading profit sharing program. If you're interested in joining our team, please contact us at hr@hendrickcorp.com.