Hendrick Manufacturing Celebrates 145th Anniversary Through Charitable Giving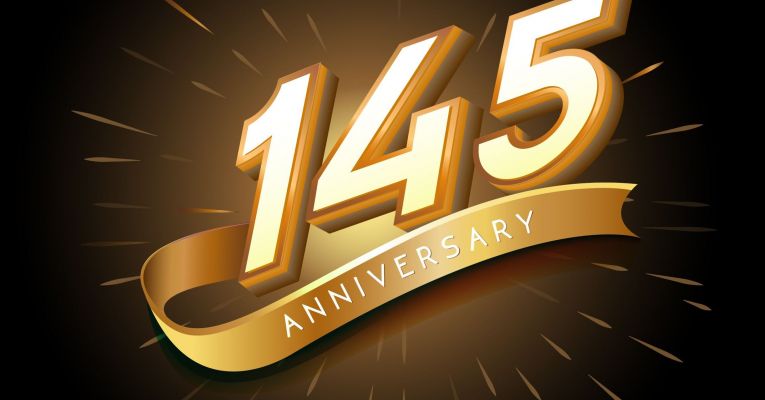 Hendrick Manufacturing is pleased to announce our 145th year anniversary.  Founded by Eli Hendrick in 1876, the business began by supplying sheet metal with holes used as sorting screens to the coal industry.  Hendrick also invented the precursor to the modern high-speed, multi-punch perforating press.
145 years later, Hendrick Manufacturing is the largest privately held perforator in the United States and serves diverse markets including transportation, food, medical, sound attenuation, mining and architectural.  With 130 employees and growing, Hendrick serves approximately 675 customers nationwide.
Hendrick has a history of serving the country during its most difficult times.  During World War II, Hendrick stopped its perforating functions to manufacturer gun components for ships during the war, earning Hendrick several Army-Navy E-Awards for its contributions. During the Covid-19 pandemic, Hendrick is again proud to serve as an essential supplier to companies that maintain the critical infrastructure to our national well-being.
Hendrick's history of giving back is instilled in its culture. Our 140th anniversary was celebrated by opening their facility to local high-school students and residents for tours and other festivities. Similar plans for the 145th anniversary were curtailed due to Covid-19 safety protocols. Instead, the company decided to support the city of Carbondale thru donations to local charities that aid the well-being of the community including Catholic Social Services, the Greater Carbondale YMCA and the Carbondale Public Library.  One additional donation will be made to the Historical Society due to the deep history and ongoing connections Hendrick shares with the city of Carbondale.  Being a good neighbor and an active member of the city has always been important and the 145th anniversary provides another opportunity to show our appreciation and support.
Commenting on the 145-year milestone, Michael D. Drake, Hendrick's Chief Executive Officer, said, "We are happy to be celebrating our 145th year in operation and we thank our employees for their dedication to the business.  As only the second family to own Hendrick, the Drake family remains committed to the local Carbondale community and are pleased to be able to help these very worthwhile causes."
Learn more about Hendrick Manufacturing by visiting our About Us page.