About Our Perforated Metal Company
The Story of Hendrick Manufacturing
Perforation and Fabrication Experts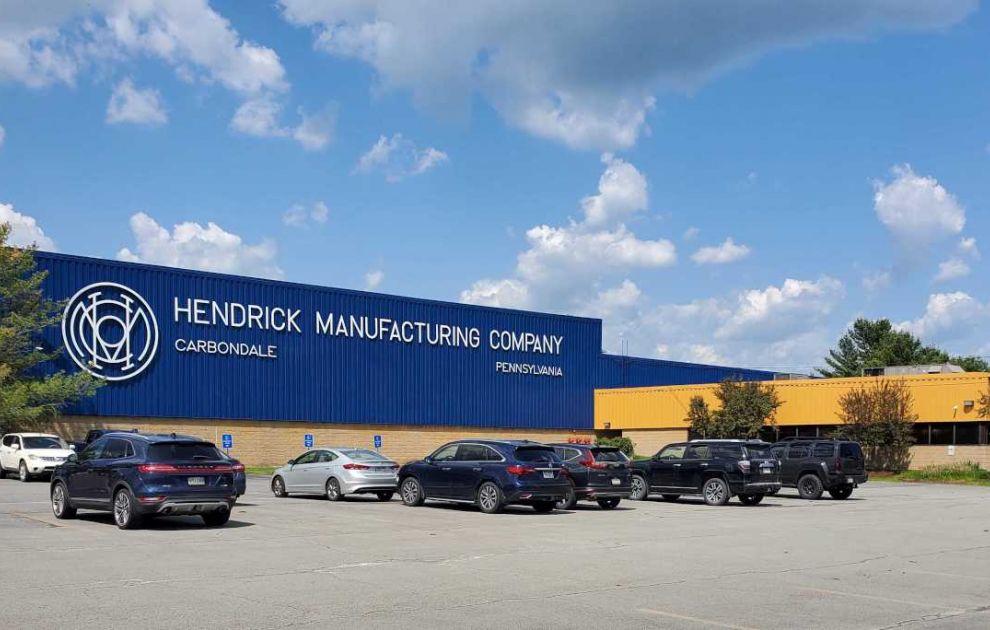 Since 1876, Hendrick has been innovating perforated metal solutions for a wide range of industries. Working with multiple markets has given us a broad-based knowledge and a unique perspective on the latest manufacturing technologies and applications. Today, our expertise is unparalleled in the metal manufacturing industry.
Our capabilities extend beyond perforation to encompass a full range of services. We offer an array of high-tech fabrication options that can reduce time and labor expenditures, while providing cost savings on the completed assembly. Plus, we offer partial to complete turnkey contract assembly operations.
Hendrick's QMS ISO-9001 certified manufacturing facility is located in Carbondale, Pennsylvania. With our manufacturing flexibility, we get your products to you faster and with minimized shipping costs. And our large raw material inventory translates into shortened lead times.
Hendrick Manufacturing Advantages
Family Owned Company

145+ years in business
Employee tenure averages 10+ years
Nimble for quick decisions

Flexible Supply Chain

Vendor-managed inventory
Kanban consignment
Just-in-Time (JIT)
Blanket-order contracts

Purchasing Leverage

Procure more than 30M lbs. of raw material annually
Raw material consignment programs
Access to metal during shortages

Financial Strength

Disciplined cost focus
Solid operating results
History of reinvestment

Vertical Integration

In-house tooling capabilities (design and manufacturing)
In-house punch manufacturing

Commitment to Lean Manufacturing

Dedicated lean resources
Continuous, best-practice lean events companywide