Hendrick Architectural Sales Team Conference & Training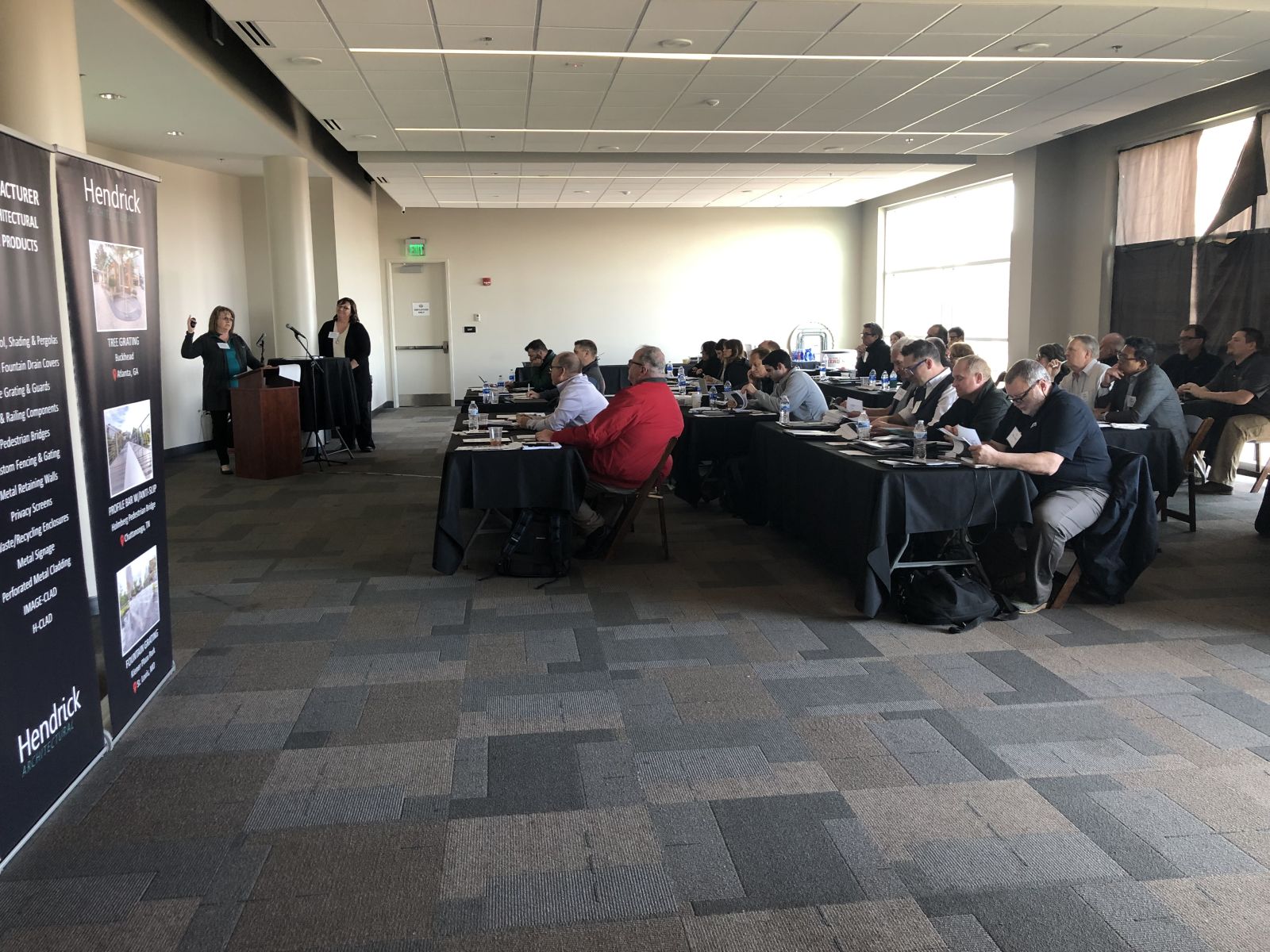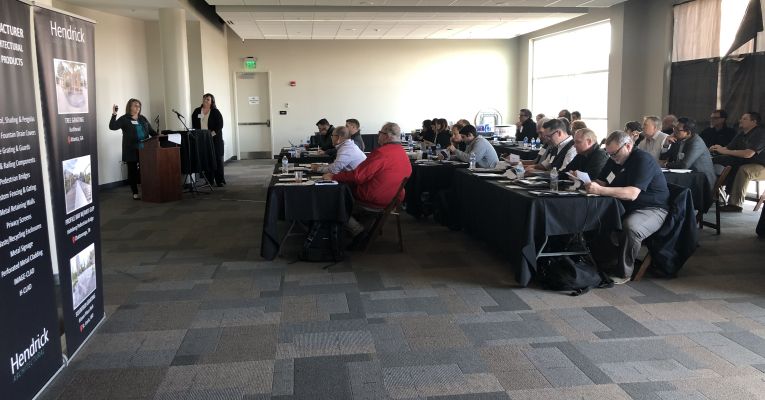 The Hendrick Architectural team, along with our independent sales representatives assembled for a 2-day conference to introduce new architectural products, provide product training and offer networking opportunities.
In addition, attendees received information on manufacturing capabilities, equipment acquisitions and facility expansions. The first day concluded with a plant tour at the Owensboro, KY manufacturing facility.
On the second day, sales and marketing were the focus. Participants learned about sales best practices, new marketing tools, trade shows and trade associations (including AIA and ASLA).
Check out our new products for architectural customers.
Request information about our Hendrick AIA & ASLA Lunch & Learn sessions.
Call us at 870-686-3387 or request a quote.