Entrance Grilles: Specification, Safety and Service
Thursday, September 1, 2022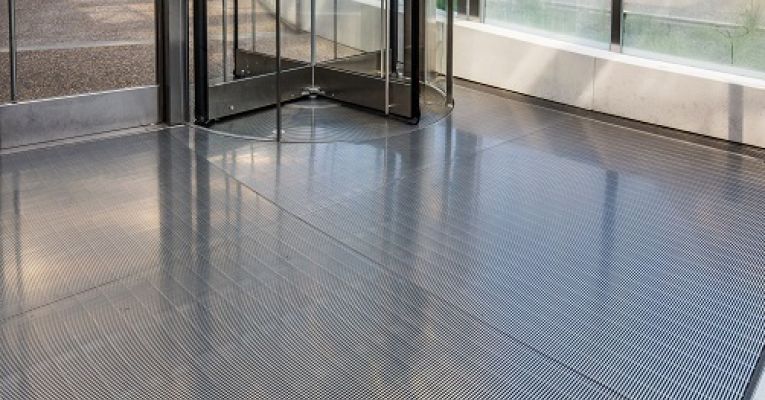 Carissa Dau, Architectural Product Manager, was featured in Metal Architecture to educate readers on the proper specification, installation and maintenance for entrance grilles. The article was published in the September issue and can also be viewed online: 
"The majority of soil, dust and contaminants enter facilities through visitor entrances. Entrance grilles offer a lasting solution by creating a safe and orderly entrance. Grilles can be made in a variety of designs and materials, but in this issue, we will be specifically discussing the use and care of profile bar grilles.
Profile Bar entrance grilles work well in applications that require flat surfaces and high strength, to withstand loads from pedestrians to many types of vehicles. Profile Bar entrance grilles are manufactured to be ADA compliant, made of stainless-steel materials that are resistant to corrosion, and offer the ability to include additional slip-resistance options.
Hendrick offers a range of profile types that start at a bar width of 0.14-inch up to 0.25 inches and are delivered fully assembled. Depending on site conditions, grilles can be designed to withstand specified weight loads. Support systems, or the inclusion of insert bars welded in place, can be engineered to maximize the weight capacity. Anti-slip coated bars and carpet inserts are optional, increasing the coefficient of friction." Read full article.
Interested in learning more about Hendrick Architectural products?  Visit our Hendrick Entrance Grilles product page.  From there, you can download specs, get installation information and view project videos.