HENDRICK SCREEN SPONSORS KENTUCKY HIGH SCHOOL ROBOTICS TEAM
Friday, February 24, 2023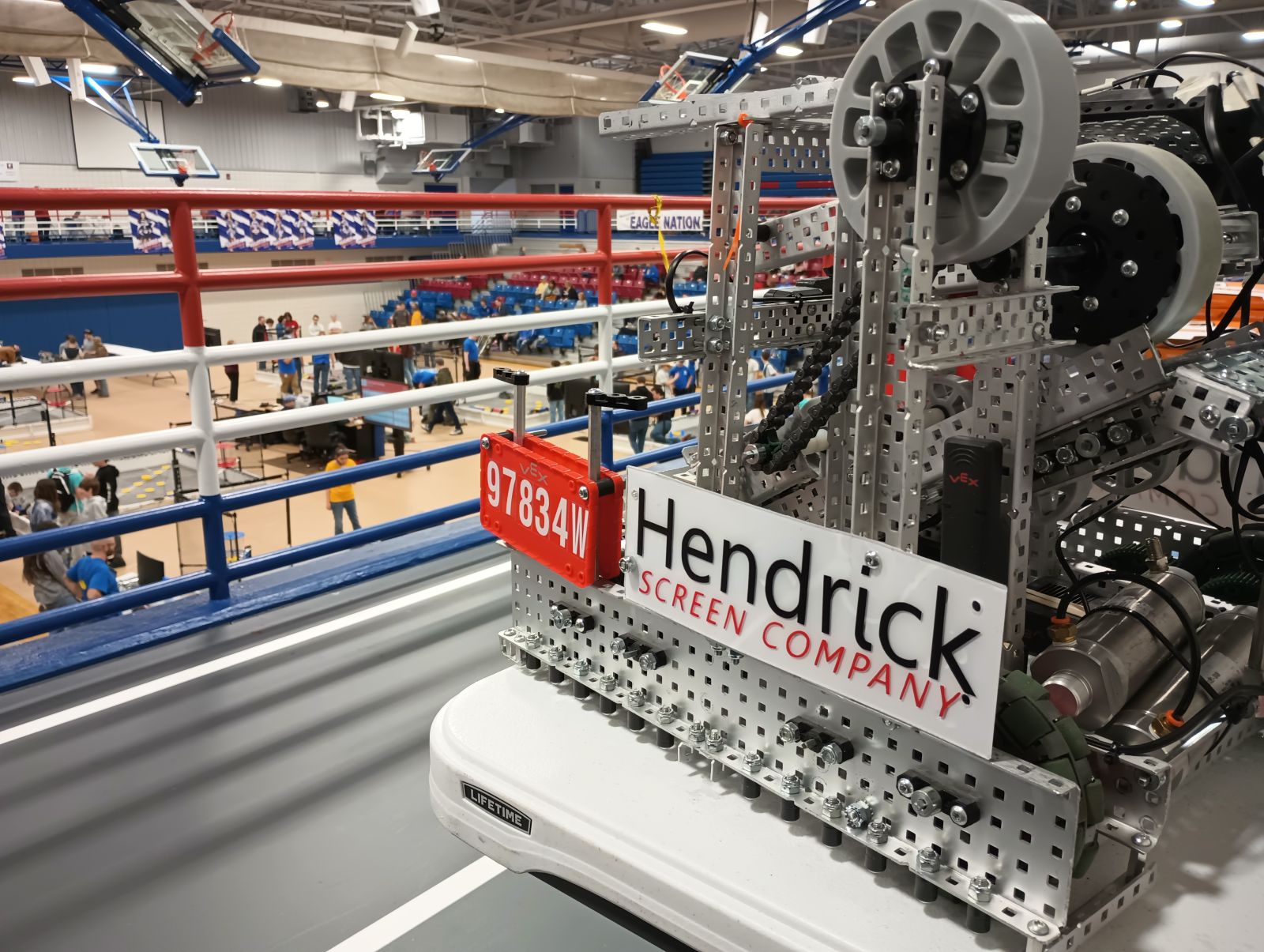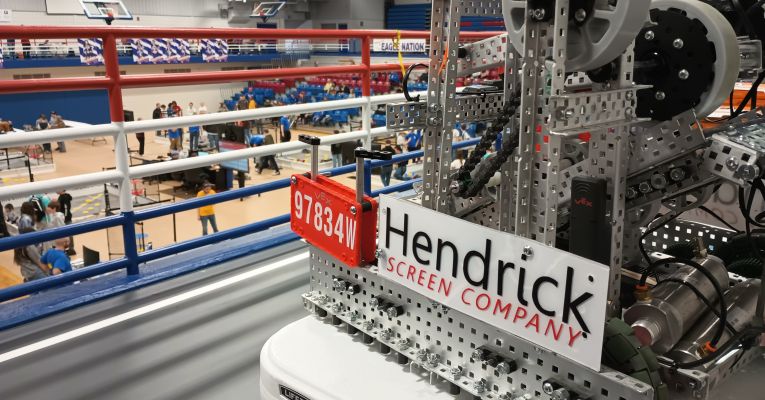 Hendrick Screen Company proudly sponsored Owensboro Innovation Academy's (OIA) Robotics Team 97834L, one of the school's seven robotics teams. The five-person student team designed their robot for a Spin Up game presented to the competitors. "Hendrick" the robot was able to shoot discs into a goal and reload new disks. The team also scored points by turning rollers and expanding their robot at the end of the game.
Students assumed the roles of engineer, driver, coder, builder and mechanic during many hours of testing and retesting. This was a challenging build, particularly creating the disc intake and roller. The team met Tuesdays and Wednesdays for several hours and one Friday a month for six hours. They also worked during school breaks to prepare for the tournaments.
The team designed the entire build without an engineer. They were given a pile of parts and they had to determine how to build the robot to score points in the game. Every robot is uniquely designed and built. There was also a segment of time in the game in which the robots were pre-programmed to carry out tasks autonomously to score points.
The OIA Hendrick Team advanced to the third round of competition with a top 10 finish out of 50 robots. They have also qualified for the upcoming state-wide competition.
Proud to support the hometown team of future engineers at OIA, Hendrick Screen Company's state-of-the-art global manufacturing facility is located at 3074 Medley Road in Owensboro, KY.