Water Intake & Fish Diversion: Hydro Review Interview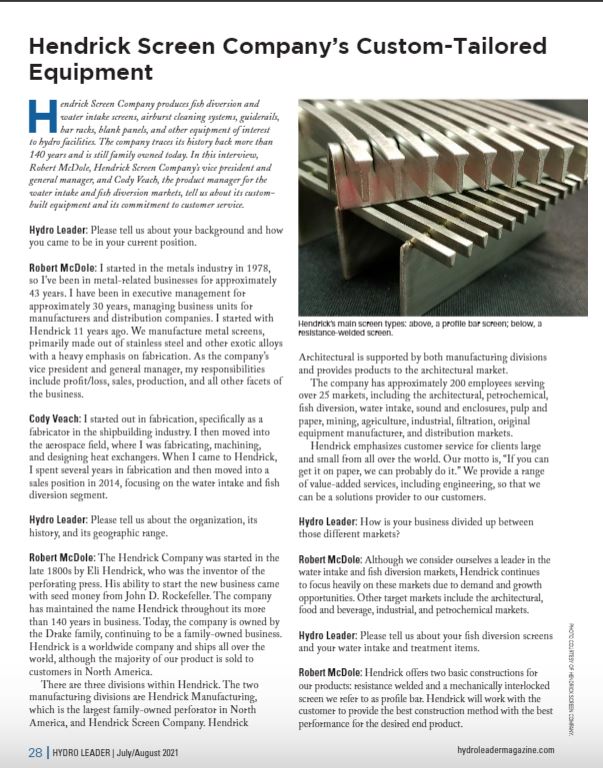 Recently, Bob McDole, GM and Cody Veach, Water/Fish Product Manager, sat down with Tom Wacker at Hydro Leader Magazine and discussed our water intake and fish diversion capabilities along with our Airburst System.  The result was a 3-page article published in the Hydro Leader Magazine's July/August 2021 publication.  Read article.
Interested in learning more about Hendrick's products?  Visit our water intake page or fish diversion.  From there, you can get further information or download our industry brochures.  Want to read more?  Visit our blog pages that focuses on the water/fish industry.