Specializing in Precision Sheet Metal Fabrication
Metal Fabrication at Hendrick Manufacturing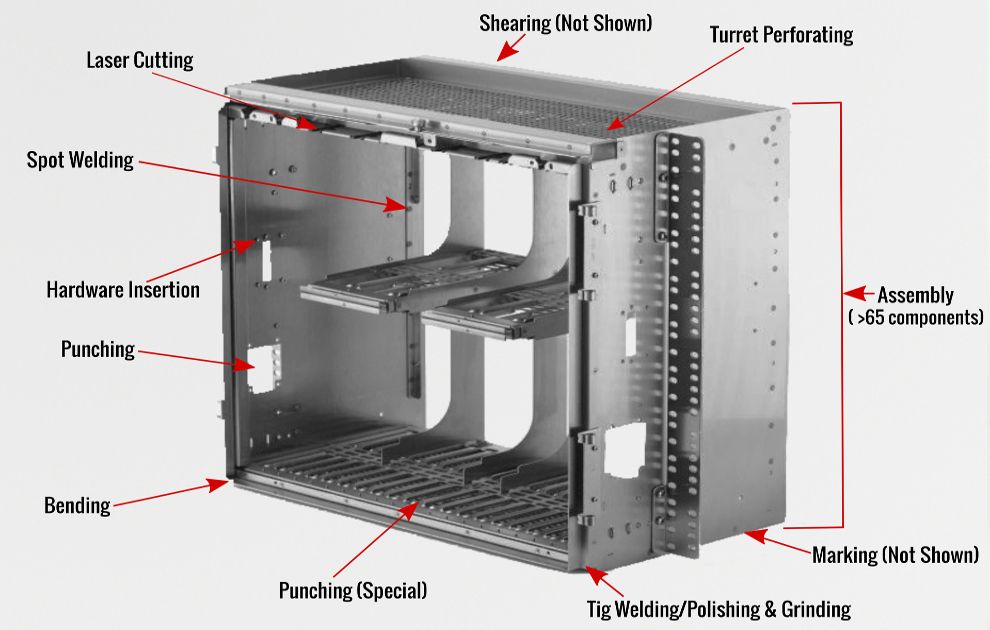 Founded more than 145 years ago, Hendrick has the experience and expertise to fabricate a myriad of custom products, parts and components from sheet metal. We provide a one-stop shop for custom sheet metal fabrication services for your complete components or as secondary services to our perforating capabilities.
Our metal fabricating capabilities provide complete end-to-end supply chain solutions. Regardless of your part's shape, volume or material, our precision sheet metal fabrication services can reduce labor and time expenditures, while saving you money on your completed assembly. Using state-of-the-art equipment, Hendrick accurately produces quality custom sheet metal fabrications that meet the specifications required by your application.
Advantages of Working With Hendrick
Large to small components
Partial to complete turnkey contract assembly operations
Broad Range of Fabricating Capabilities
Hendrick has the advanced equipment and tools to fabricate metal to your exacting specifications. Our team can help you with design, engineering and development of your component. With our knowledge and expertise, you can rest assured that you're getting the best solution for your sheet metal fabrication needs.
Shearing
Notching
Rolling
Leveling
Degreasing
Water jetting
Drilling
Plasma cutting
MIG and TIG welding
Hardware insertion
Heat treating
Turning
Tapping
Grinding
Polishing
Assembly
Stamping
Sheet Metal Fabrication and Custom Metal Applications
Hendrick's flexibility, experience and capabilities as a leading sheet metal fabrication company allow us to produce a variety of components — from standard parts to unique assemblies — for diverse industries. Our sheet metal fabrications include acoustical panels and cabinets, electronic enclosures, medical trays, security screens, retail and so much more!