Hendrick Custom UL-Listed Control Panel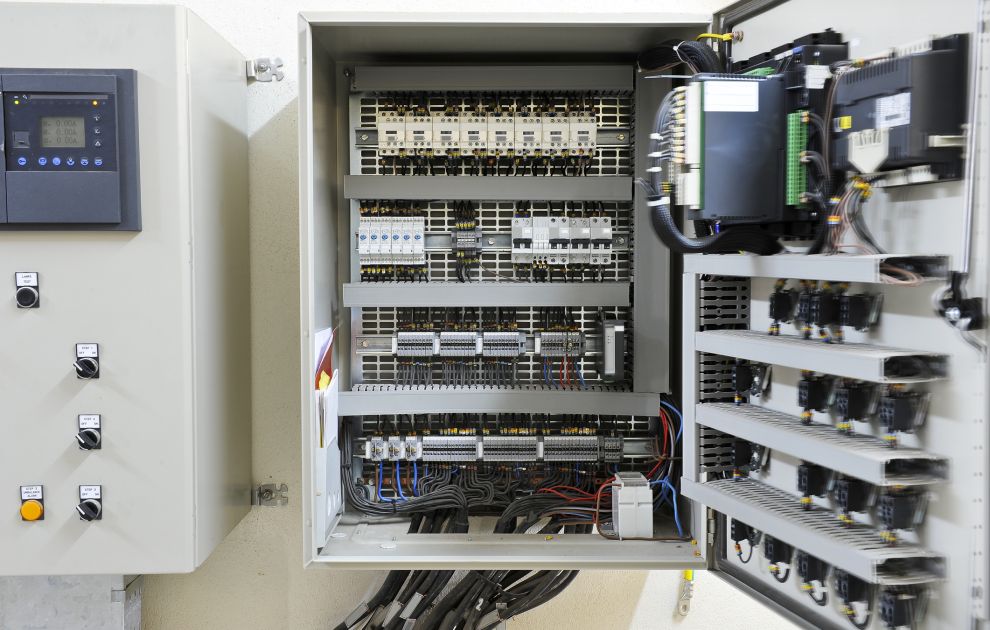 Effective control panels ensure machinery operates properly and personnel and equipment remain safe. Different industries and applications require varying control panel specifications, so customization is important to ensure a control panel works efficiently.
Importance of a High-Quality Control Panel
Industrial automation depends on high-quality control panels. A dependable system allows operators to control and monitor various machine functions effectively. It's also crucial to ensure your system meets electrical control panel safety standards so you can reduce the risk of electrical hazards in your facility. With the right control panel, you can complete your production goals efficiently.
Custom Solutions to Meet Your Needs
Hendrick Screen designs quality control panels with safe and long-lasting components. Electrical components are certified to facilitate the best performance possible, and we custom-design control panels to meet your application specifications. Our quality-control checks and tests ensure you receive the highest quality system.
The Hendrick team performs on-site programming, testing and support throughout the process. From company specifications to delivery to start-up, you can depend on Hendrick Screen to ensure your control panel operates effectively and efficiently.
Control Panel Components
Customized control panels can include the following:
Circuit breakers
Motor controllers
Operators, including push to test, lights and switches
Fused and unfused disconnects
Panel coolers and heaters
Customer-specified materials
Hendrick Control Panel Capabilities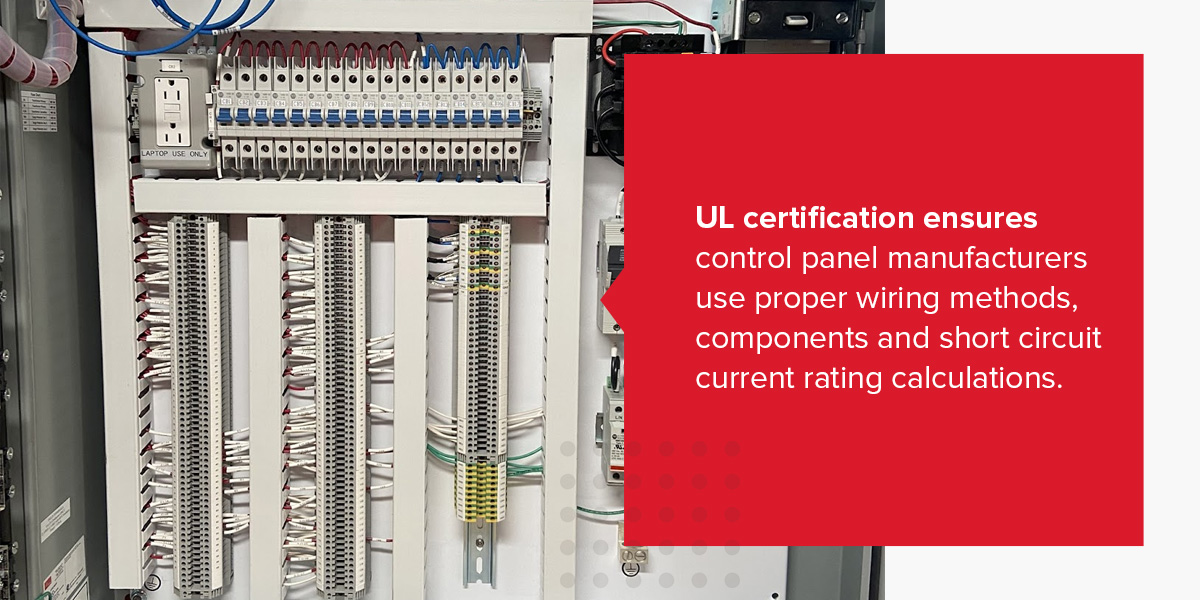 Why buy Hendrick:
UL 508A certification: UL certification ensures control panel manufacturers use proper wiring methods, components and short circuit current rating calculations. Our open and enclosed systems are UL 508A-certified, making them a safe, dependable option.
Voltage: We construct control panels with primary voltages between 120V and 600V and secondary voltages of 24V, 120V, 208V and 240V.
Circuits: We offer single and three-phase circuits, allowing us to customize your control panel to your facility's AC power supply system.
NEMA-rated enclosures: At Hendrick Screen, we install systems with NEMA 1, 3, 4, 4X, 7 and 12-rated enclosures. Depending on your application needs, we can provide an enclosure that protects your control panel against risks such as foreign objects, water and corrosion.
Purge systems: A purge system is a pressurized enclosure that safely holds electrical devices in hazardous environments. Purge systems protect control panels from elements like conductive dust and corrosive or flammable gas.
Communication capabilities: Our control panel systems feature programmable logic controllers and alarm capabilities. We can design control panels that operate with Profibus, Ethernet or Modbus protocols, allowing us to customize your system to your machines' communication needs.
Programming software: You can gain full management of your control panel with our programmable logic controller (PLC). We offer this third-party system as a free download, helping you save money on programming installation and future alterations. Our PLC system is customizable and easy to configure. If you need a specific controller type, we can incorporate specific systems and specifications into its design.
Trust Hendrick Screen for Your Control Panel Needs
Quality control panels ensure machinery operates properly and your workers remain safe. It's crucial that your system meets UL and NEMA electrical panel safety standards. Our longstanding relationships with component suppliers allow us to build and deliver systems faster, providing you with the control panel you need when you need it.
Hendrick has over 145 years of experience in delivering quality solutions and supplies a wide variety of products for various industries. We offer quality testing to ensure your control panel operates properly. We also provide excellent customer service and support to deliver and install your system quickly. Contact Hendrick Screen and tell us about your control panel needs.