Perforated Metal Imaging in Hobbs, NM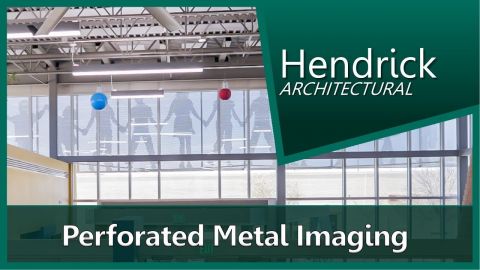 Project Location: Hobbs, NM
Perforation Pattern: Custom (multiple hole sizes)
Architect: R.M.K.M.
R.M.K.M.'s vision was to create a benchmark learning and growth campus for the children of Hobbs and a strong community landmark for the City of Hobbs, New Mexico. To meet the aesthetically inspiring challenge, Hendrick was called upon to manufacture larger-than-life metal silhouettes of children greeting visitors at the Boys and Girls Club main entrance.
Hendrick provided 12 panels that each spanned 9' in length and 4' in width. The 1/8" aluminum panels were class one clear anodized. Perforating the silhouettes was accomplished by using two different hole sizes and varying the open area within the silhouettes and the surrounding area. The panels mount to the support brackets using Hendrick's exposed fastener system.