Profile Bar Fountain Grating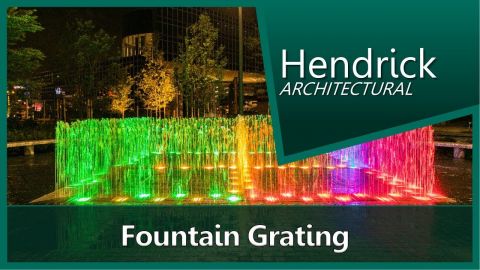 Project Location: St. Louis, MO
Bar Profile: B9 Bar | .375" opening
Architect: Michael Van Valenburgh Associates
Located in the heart of downtown St. Louis, Missouri, Kiener Plaza sits in the front yard of the iconic Old Courthouse and connects the Gateway Arch with the Gateway Mall. Thanks to the CityArchRiver project, Kiener Plaza underwent a significant transformation that now features a large event lawn for concerts, an extensive playground, and a unique splash pad area for kids and kids at heart.
 
The landscape architectural firm, Michael Van Valkenburgh Associates, called on Hendrick Architectural to manufacture the grating that equips the playful water feature. The stainless steel grating is made of Hendrick's award winning and proprietary Profile Bar. The B9 profile selected ensures that the grating meets all of the project's requirements, including the H-20 truckload rating and ADA compliance. Plus, the inherent flatness of the Profile Bar's design guarantees the surface is safe for barefoot traffic.
Spanning over 20' in total length on each end of the squared area, the grating is just over 20" wide. Hendrick's grating includes 3/8" slot openings and 3" support spacing that allow for the proper functioning of the water spray jets. Each grate is held down with hidden slotted tabs to further enhance the project's aesthetics.