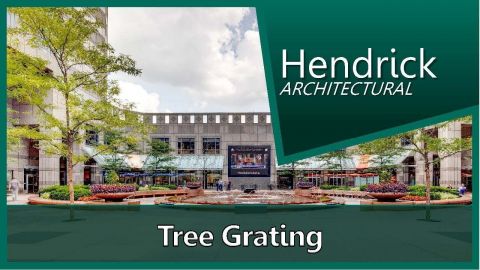 Project Location: Philadelphia, PA
Perforation Pattern: T9 Profile Bar
The central courtyard at Commerce Square has created a unique gathering place in Center City Philadelphia. It contrasts the street and the square—the place of movement and the place of rest.
Sunlight enters the courtyard in all seasons, and trees form a dappled pattern of light over cafe seating adjacent to the buildings. Hendrick's steel T9 Profile Bar tree grates protect the trees' root zones to encourage growth. Finished in a black color, the tree grating is integrated flawlessly with the surrounding granite pavers. The tree grates also feature lighting cutouts to illuminate the beauty of the trees in the evening hours.