VCU College of Health Professions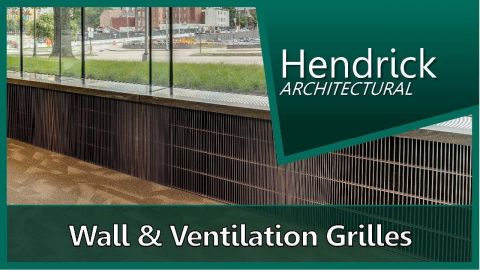 Project Location: Richmond, VA
Bar Profile: T16 Bar
Architect: EYP
Inspired by critical intersections – in healthcare delivery as well as education and research – the design of VCU's new facility showcases the university's premier programs in Allied Health. The leading architecture and engineering firm, EYP, selected Hendrick's award winning and proprietary Profile Bar to line the interior perimeter floor of the modern and inviting lobby.
With a standard matte finish, the stainless steel T16 Profile Bar ventilation grilles provide a nice uniform appearance to complete the space.  
Equipped in the 160-seat auditorium, the aluminum T16 Profile Bar wall panels feature a custom fade bar spacing pattern to accentuate the glass-front. The gray powder-coated panels contain hidden mounting tabs designed to promote secure and straightforward installations.