PERFORATED MATERIAL OPTIONS
Common Materials and Remarkable Results
HENDRICK MANUFACTURING'S PERFORATED METAL MATERIAL OPTIONS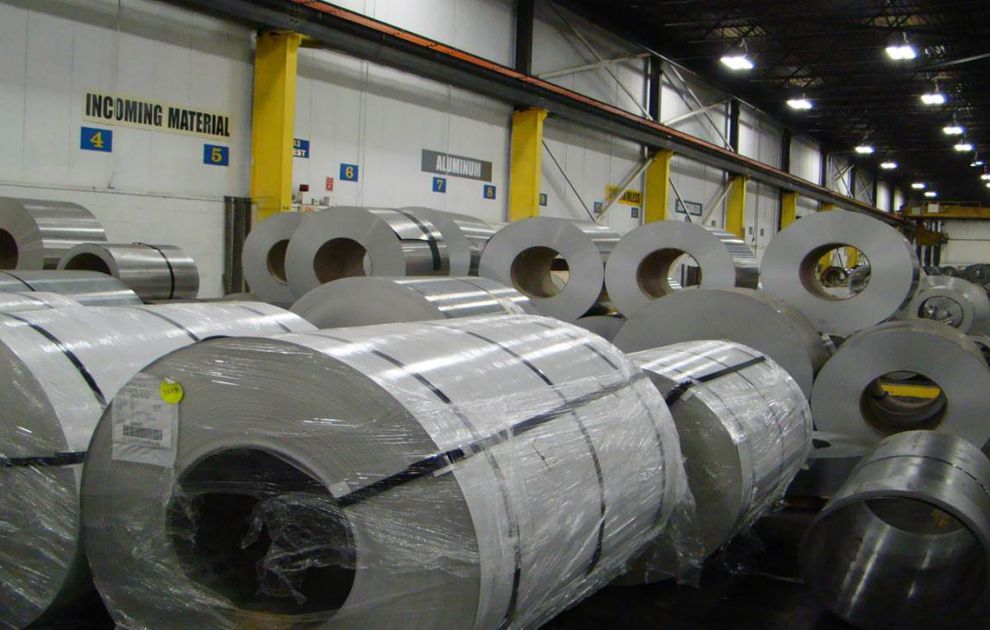 Our buying power results in very competitive pricing and shortened lead times, while allowing us to stock a large inventory of popular perforated materials, in both sheets and coils. Plus, our no-minimum-order policy enables us to offer the same fast delivery and competitive prices on small- and medium-volume orders.
Hendrick helps you determine the best material for your particular application, its operating environment, and your budget and design specs. We provide our customers with an extensive knowledge about perforated metal materials, and we have the processes, equipment and tooling to manufacture your product in a wide range of material thicknesses and widths.
Our Perforated Material Options
Hendrick manufactures perforated metal products from many materials, including, but not limited to:
Aluminum (3003, 5052, 6061 and more)
Lightweight, low-density perforated aluminum is corrosion resistant and offers excellent malleability.
Cold Rolled Steel
Cold rolled steel is economical, strong and versatile. It exhibits a clean appearance, offers tight tolerances and is distortion-free.
Hot Rolled Steel
This inexpensive material has a rough surface and provides loose tolerances, yet it is versatile, strong and very malleable.
Galvanized Steel (G90, G60, E.G. and more)
Less costly than stainless, perforated galvanized steel has a protective zinc coating that prevents rusting.
Stainless Steel (304, 316, 430 and more)
Perforated stainless steel is strong and resists corrosion, which makes it suitable for exterior environments.
Additional Materials (copper, brass, Monel® nickel-copper alloys, plastic and more)

Perforated copper has malleable and corrosion-resistant properties, and it retains its attractive appearance for decades.
Perforated brass is durable, malleable and looks good for years.
Nickel alloys are created to resist corrosion and tolerate high-heat applications.
Perforated Metal Sheet Supplier
Versatile, easily handled sheets are the most popular form of perforated material. Hendrick supplies sheets as flat, corrugated, fabricated or finished products. Our perforated sheets are furnished either fully perforated or with margins and blank areas — whatever meets your design and production needs. Sheets are generally made from metal coiled material, and are produced to any length and up to 60" wide.
Perforated Metal Coils
Perforated coils facilitate handling, which speeds up production and makes them the perfect form for OEMs with automated production operations. Hendrick supplies fully perforated or paneled sections in widths to 60" and thicknesses up to 16 gauge. Our goal is to produce perforated coil to suit your specifications, no matter how demanding.
Interested in learning more about our perforated sheet metal coil capabilities? Contact our team of experts at Hendrick Manufacturing.