Metal Perforation Tooling
The Right Tool for Virtually Every Job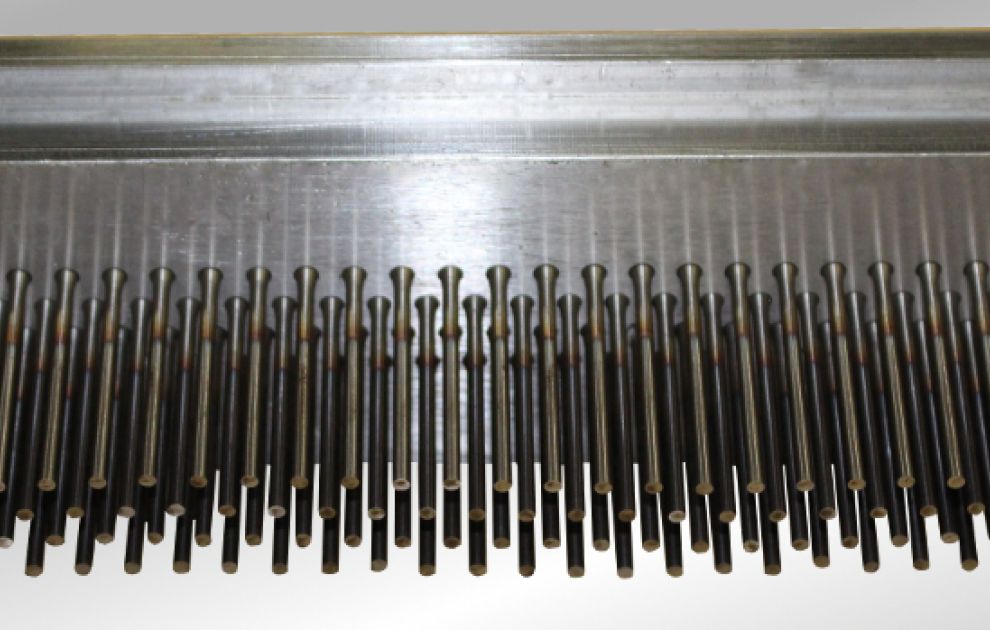 Hendrick has hundreds of precision, high-speed perforating tools available, allowing us to produce most hole patterns to exacting requirements. Plus, we manufacture specialized tools and punches in-house using state-of-the-art CNC and wire EDM machinery. Our tools are capable of perforating standard and custom holes and patterns of all types — from round and square to slotted, hexagonal and decorative perforations, we do it all.
As our tooling wears, Hendrick replaces components and tools so we always have the right tooling available when needed. Plus, we keep duplicates of tooling for the most popular perforation patterns to guarantee availability and meet fast lead times.
Our Capabilities
With our vast array of equipment, including press brakes, punch presses, laser cutting equipment and so much more, Hendrick precisely perforates and fabricates metal to exacting tolerances and the most demanding specifications. Our professionals are trained to set up and calibrate our equipment quickly and accurately. Count on us to manufacture even your most complex products with total precision, and deliver your order on time and within budget.