We Know a Whole Lot About Metal Perforating
HENDRICK MANUFACTURING CUSTOM PERFORATED METAL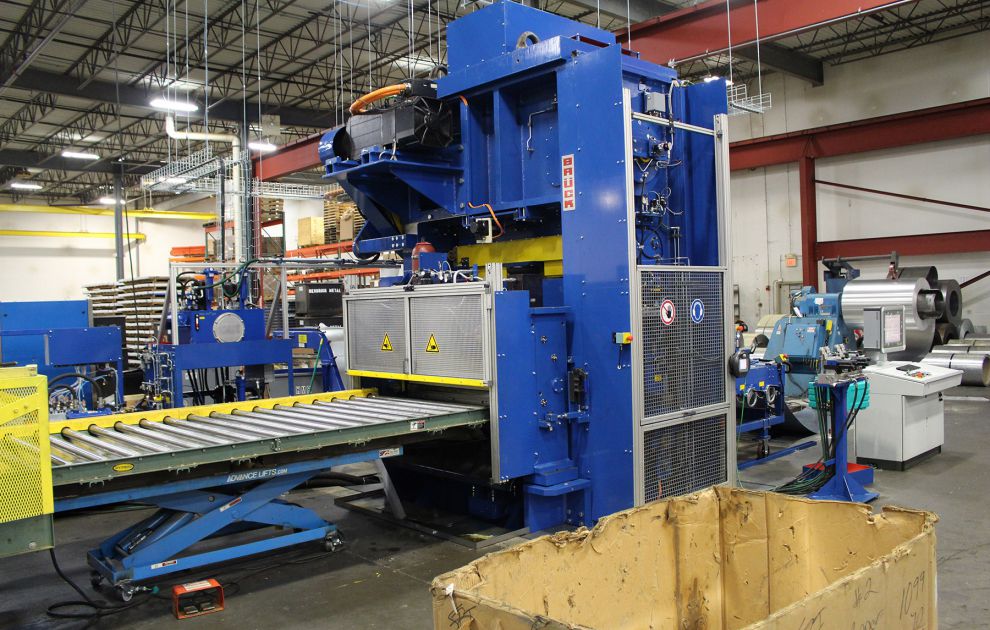 Perforated metal is used in a wide variety of industries for a range of benefits such as filtration, separation, ventilation, protection, and sound control. In addition to its excellent functionality, perforated metal provides visual interest, making it an excellent choice for its aesthetic value.
We can produce unlimited patterns from standard to intricate configurations in a variety of shapes and materials, including perforated stainless steel and perforated aluminum. We also offer in-house cleaning, degreasing, deburring, polishing services and a wide variety of other value add services Our goal is to provide you with the highest-quality product that meets your exacting specifications.
Contact Us
OUR METAL PERFORATING CAPABILITIES
Round, square, slotted, ellipse, hexagon and a variety of decorative metal hole patterns
Perforation sizes from 0.020" up to 6" in diameter
Wide range of material options; we perforate steel, copper, plastic, aluminum and stainless steel
PERF PATTERNS
As a leader in the design, manufacturing and value-add fabrication of perforated metal products, Hendrick offers the widest selection of perforated metal sheets or coils in the industry. What you see below represents only a small portion of the perforated metal patterns we can manufacture. We have hundreds of high-speed perforating tools and punches available, allowing us to readily produce most perforated metal patterns including circular or square hole perforated metal sheets. If the tool is not available, Hendrick's in-house tooling department can build it to accommodate any custom pattern you may require for custom perforated sheet metal.
POPULAR PERFORATED PATTERNS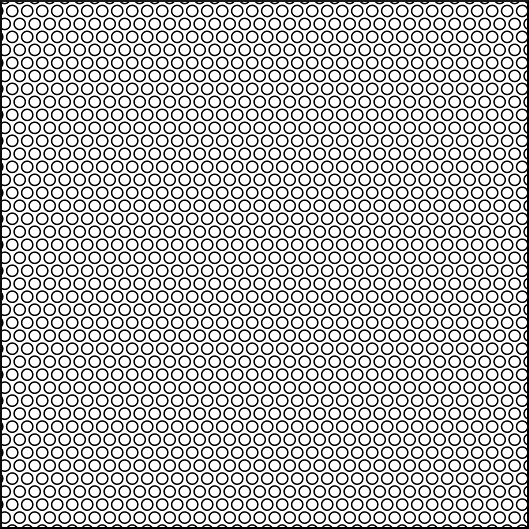 .075" Diameter Circle on 1" Centers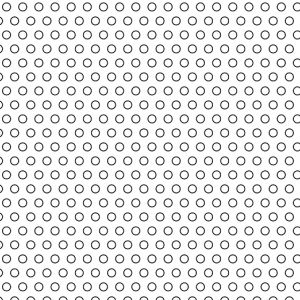 .094" Diameter Circle on .188" Centers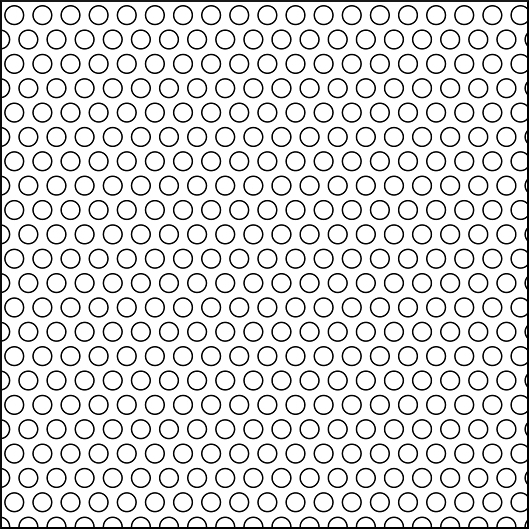 .125" Diameter Circle on .188" Centers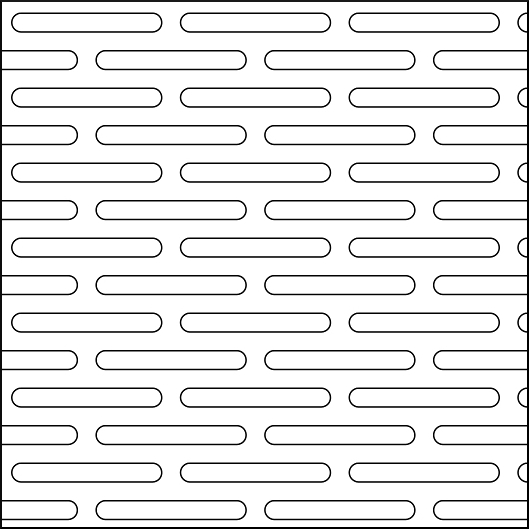 .125" x 1" Round End Slot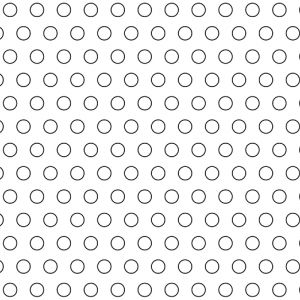 .156" Diameter Circle on .188" Centers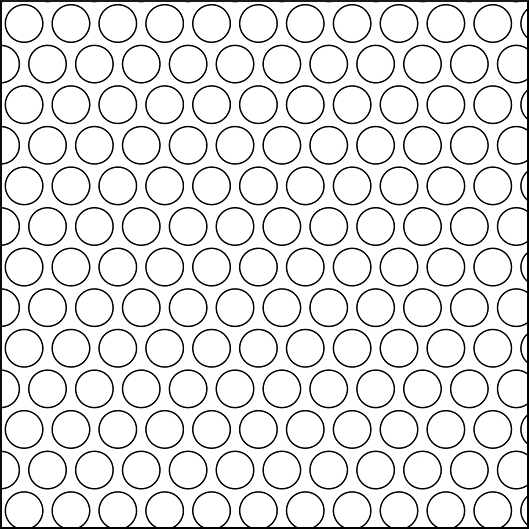 .25" Diameter Circle on .313" Centers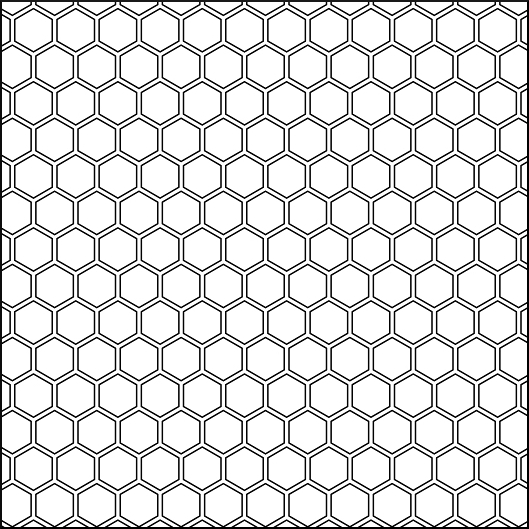 .25" Diameter Hexagon on .281" Centers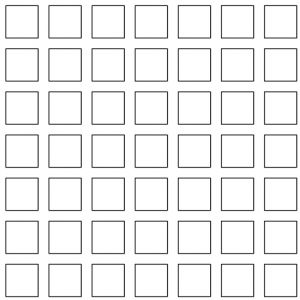 .375" Square on .5" Centers
Hendrick Manufacturing specializes in on-time, on-budget delivery of custom-engineered and manufactured perforated metal and perforated panels. We have more than 145 years of success to show for it. Why work with Hendrick Manufacturing for your custom perforated metal needs? Here are just a few of the reasons why we can get the job done for you:
Unlimited patterns, from standard to intricate configurations
Choose from a wide array of material options
We have extensive value-added fabricating options to complement our perforating capabilities
Our speed and flexibility can keep your costs down
We offer a wide variety of surface finishing services to meet your needs
We have more than 145-plus years of metal perforating experience
OUR PROCESS CAPABILITIES
Hendrick adapts the metal perforating process to meet the project's exact requirements for hole placement, materials and shape of the part. Plus, we can create perforated patterns with the customer's desired blank areas, margins, hole spacing and more — all to very tight tolerances.
Perforated metal is manufactured from sheets or coils using electronically controlled presses. Every press, each with its own working width, accurately punches hole patterns. There are different machine operations used to perforate materials, and each one has its manufacturing advantages.
ALL-ACROSS, FULL-WIDTH PERFORATING
This is our core capability. All-across presses are designed to quickly and correctly produce the greatest number of holes per hit — up to 1,600 per stroke, which makes this the fastest, most efficient and most economical perforating method.
The all-across, full-width perforating process is typically used for larger runs. Our high-speed perforating presses are capable of punching material up to 60" wide in thicknesses ranging from 0.002" to 0.25". Punch hole size dimensions are from 0.027" to 2.0" in diameter. All-across punches punch up to 600 strokes and thousands of holes per minute.
CNC PUNCHING
Using various tools, we punch custom perforated metal panels made from steel, stainless steel, aluminum, brass, copper, titanium, and can even do plastics and other materials to produce practically any hole pattern and blank areas where desired. Plus, CNC punching can provide value-added operations simultaneously, such as cutouts, mounting holes and notches.
This cost-effective, accurate and repeatable method is suitable for creating perforated sheet metal in prototype, low-volume or production runs. Our 20- to 55-ton presses produce components in various widths and materials, and our high-precision equipment can meet your tight tolerances.
LASER OR PLASMA CUTTING
Regardless of the material type or thickness, our perforating process is versatile and able to produce parts with very intricate geometries and precise dimensions using our laser or plasma cutting equipment. Plus, our punch/plasma combination machine performs multiple operations that can reduce production costs for perforated metal sheets.
Download Case Study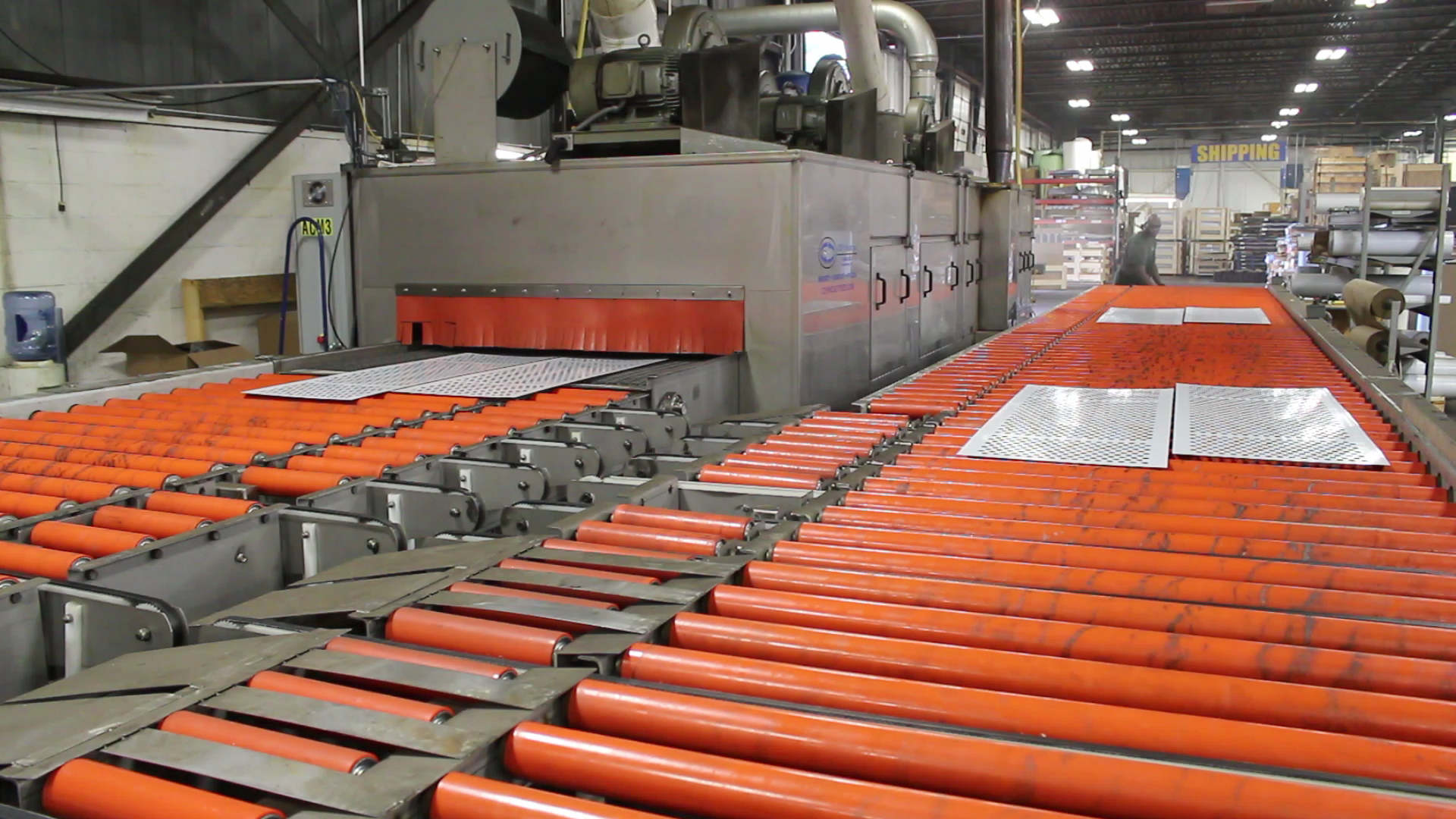 PERFORATION APPLICATIONS
There are many industries and applications that use perforated metal sheets. Among them are:
Electronic enclosures
Farm equipment and vehicles
Guards
HVAC
Panels
Request Your Quote Today
When it comes to choosing the best provider of perforated metal for your project, the choice is clear. Hendrick Manufacturing has the skill and expertise necessary to deliver the best possible results for whatever you need. For more information about our services or to request a quote, contact Hendrick Manufacturing today.