We Know a Whole Lot About Metal Perforating
HENDRICK MANUFACTURING CUSTOM PERFORATED METAL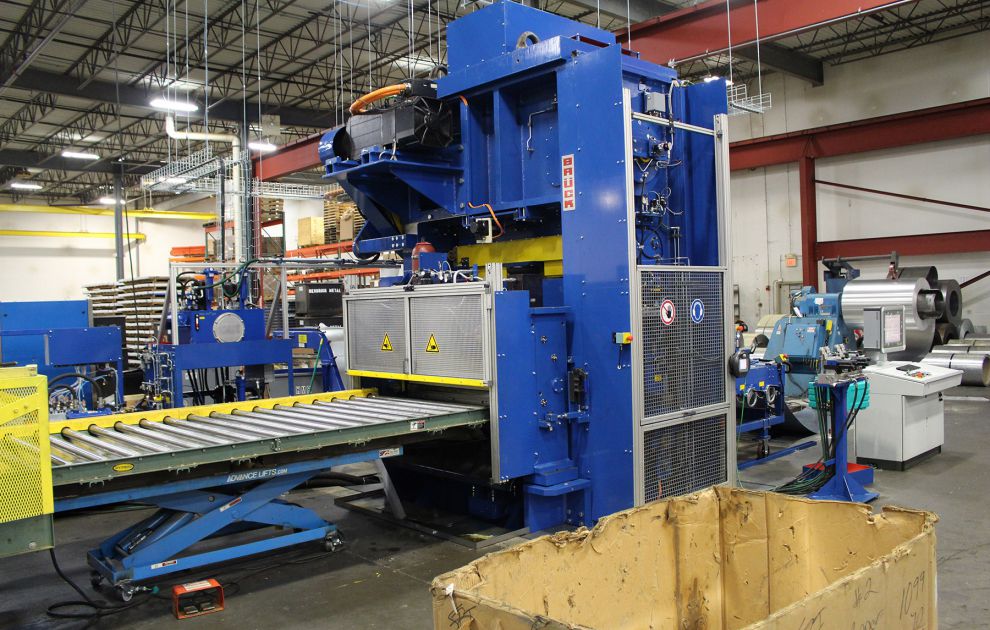 Various industries use perforated metal to filter debris or liquids, ventilate appliances, separate materials, protect components and attenuate sound. Perforated metal is highly functional and visually interesting, giving it an excellent aesthetic value.
Hendrick Manufacturing can produce infinite patterns, from simple to intricate, in various shapes, sizes and materials, including aluminum and stainless steel. We also offer additional services, including degreasing, in-house cleaning, polishing and deburring. We are dedicated to providing you with top-quality products that meet your needs and specifications.
OUR METAL PERFORATING CAPABILITIES
At Hendrick Manufacturing, we have the following capabilities:
Various metal hole shapes such as square, round, ellipse, slotted, hexagon and decorative options
Perforation diameters between 0.020 inches and 6 inches
Sheet metal punching, plasma and precision laser metal cutting services
Perforated material options such as copper, steel, aluminum, stainless steel and plastic

*Note: Not all perforations are available in all materials & thicknesses
PERFORATION PATTERNS
As a leader in the design, manufacturing and value-add fabrication of perforated metal products, Hendrick offers the industry's widest selection of perforated metal sheets or coils. We have hundreds of high-speed perforating tools and punches available, allowing us to readily produce most perforated metal patterns, including circular or square hole perforated metal sheets.
If the tool is not available, Hendrick's in-house tooling department can build it to accommodate any custom pattern you may require for custom perforated sheet metal. What you see below represents only a small portion of the perforated metal patterns we can manufacture:
POPULAR PERFORATED PATTERNS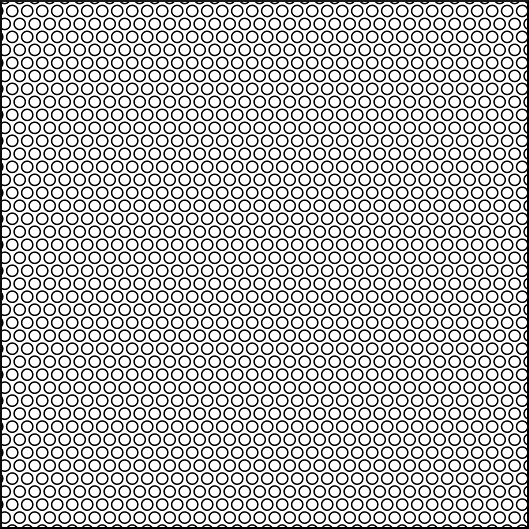 .075" Diameter Circle on 1" Centers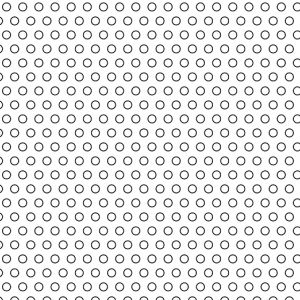 .094" Diameter Circle on .188" Centers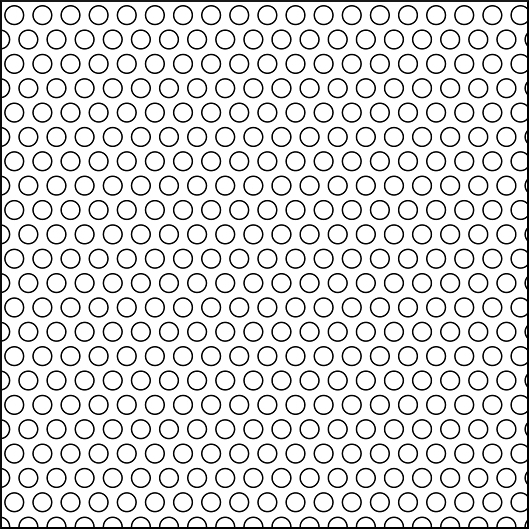 .125" Diameter Circle on .188" Centers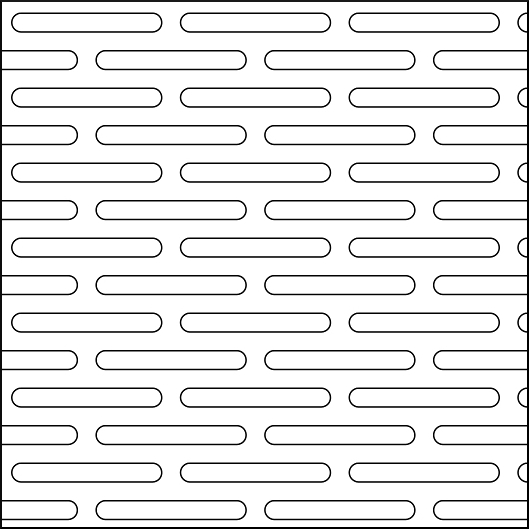 .125" x 1" Round End Slot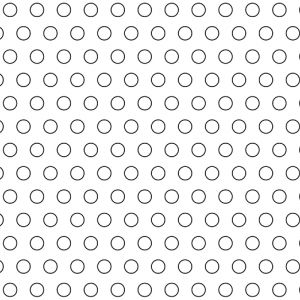 .156" Diameter Circle on .188" Centers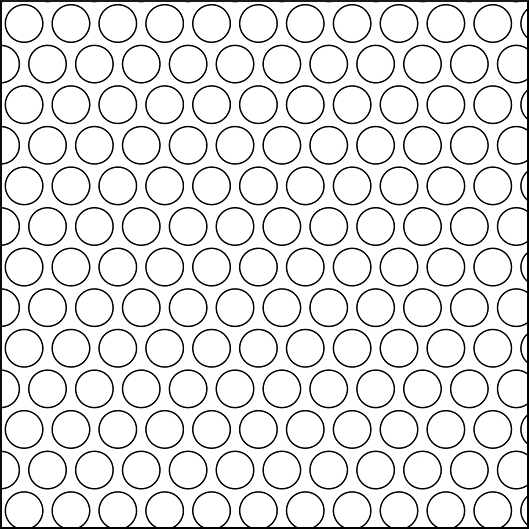 .25" Diameter Circle on .313" Centers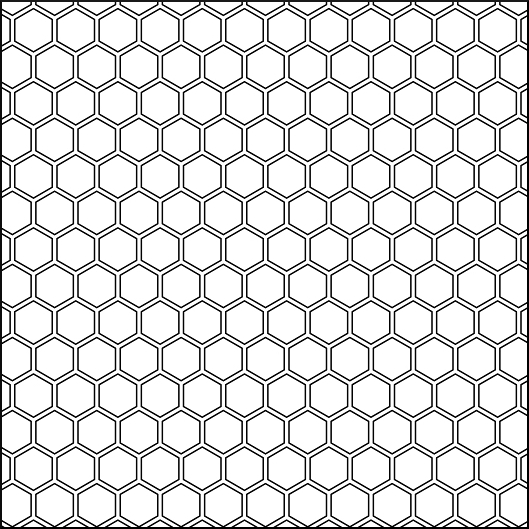 .25" Diameter Hexagon on .281" Centers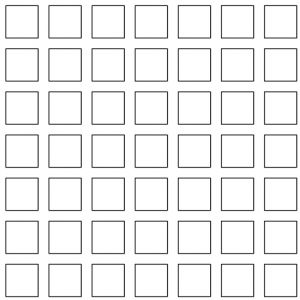 .375" Square on .5" Centers
Hendrick Manufacturing custom engineers and manufactures perforated metals and panels, and we deliver materials on time and on budget. We have over 145 years of experience, so you can trust our team to meet your needs. Working with Hendrick Manufacturing for your perforated metal needs allows you to take advantage of the following benefits:
Unlimited patterns: From standard to intricate configurations, Hendrick Manufacturing can perforate materials with any pattern you require, meeting your exact needs.
Material options: You can choose from several materials when you work with Hendrick Manufacturing.
Fabricating options: We have extensive value-added fabricating options to complement our perforating capabilities.
Cost savings: Our speed and flexibility can keep your costs down, allowing you to receive top-quality materials while staying on budget.
Finishing services: We offer various surface finishing services to meet your needs.
How to Choose a Perforation Pattern for Your Project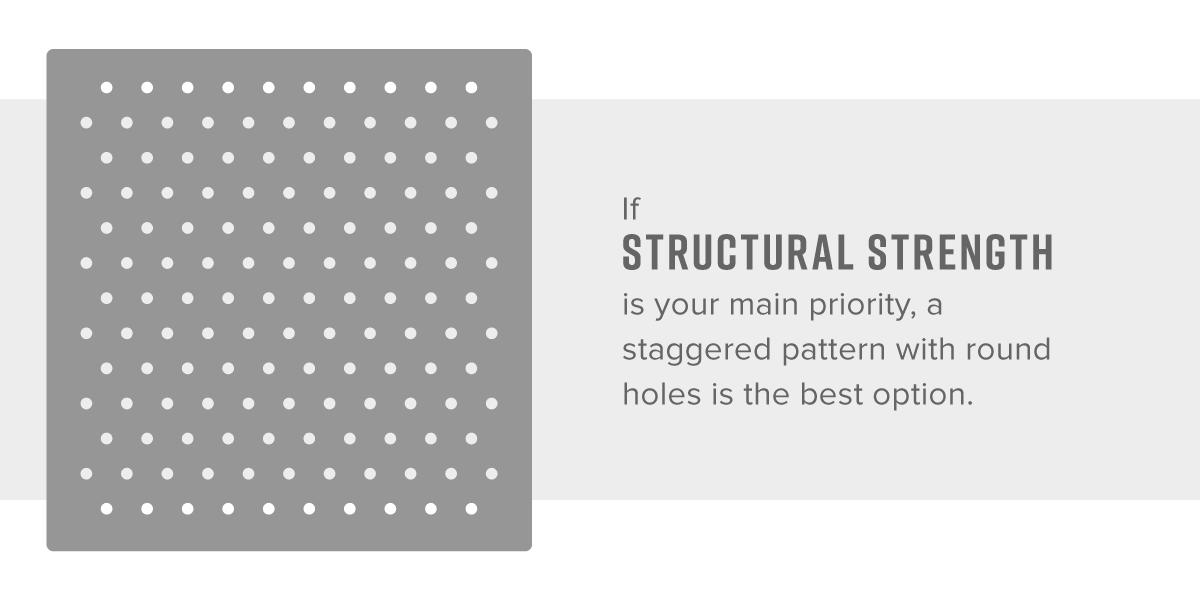 To choose the right perforation pattern for your next project, you must consider your goals and application. Selecting suitable perforation holes and patterns can help you achieve the greatest functionality and appearance. Consider the following perforation hole shapes and their benefits:
Square perforations: Square holes offer excellent visibility through finished sheets while also creating strong barriers that resist impact loads and block trespassers. Square holes work well for grills and guards on appliances.
Round perforations: Round holes are ideal for HVAC applications and architectural design because they are functional and attractive.
Slot perforations: Slot holes are perfect for material sorting and screening applications in the manufacturing industry. Slot perforations are long holes with half-circle or square ends, making them excellent for long, thin materials such as grains and seeds.
You can also choose between the following patterns:
Straight: A pattern with straight, repeating rows is the most common type of perforation layout with the greatest functionality. In this pattern, each row has the same number of holes.
Staggered: A staggered perforation pattern offsets the hole alignment to create a diagonal or angled appearance.
Custom: Custom patterns are unique, designer layouts that create interesting appearances if your goal is to attract attention or enhance your application's design. A custom perforation pattern is ideal for decorative projects and interior design applications.
If structural strength is your main priority, a staggered pattern with round holes is the best option. This pattern offers excellent strength, making it a common choice for many applications. You should also consider the hole diameter for each project. Overall, the hole diameter should always remain less than the material's thickness. 3/32" round holes with 23% open area are the most common & cost-effective if your application requires noise attenuation.
OUR PROCESS CAPABILITIES
Hendrick adapts the metal perforating process to meet each project's exact requirements for hole placement, materials and part shape. Plus, we can create perforated patterns with a customer's desired blank areas, margins, hole spacing and more — all to very tight tolerances.
We manufacture perforated metal from sheets or coils using electronically controlled presses. Every press has a specific working width and punches hole patterns accurately. Different machine operations can perforate materials, and each one has its manufacturing advantages.
ALL-ACROSS, FULL-WIDTH PERFORATING
All-across, full-width perforating is our core capability. All-across presses quickly and correctly produce the greatest number of holes per hit — up to 1,600 per stroke. All-across pressing is the fastest, most efficient and most economical perforating method.
We typically use the all-across, full-width perforating process for larger runs. Our high-speed perforating presses are capable of punching material up to 60 inches wide in thicknesses ranging from 0.002 inches to 0.25 inches. Punch hole size dimensions range between 0.020 inches and 2.0 inches in diameter. All-across punches punch up to 600 strokes per minute, and thus thousands of holes per minute.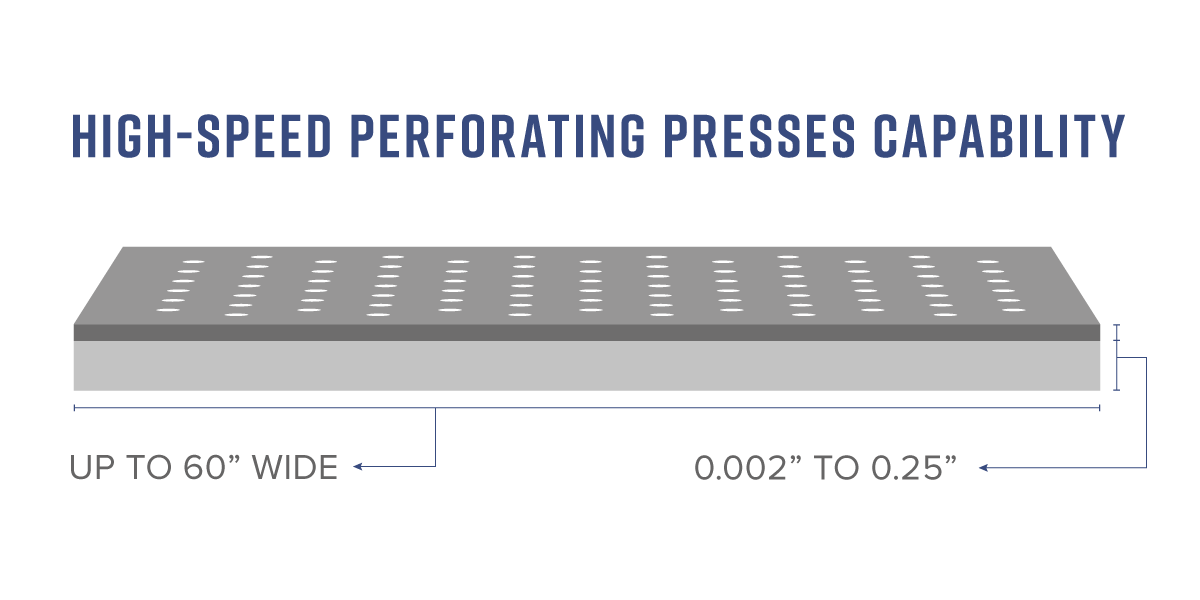 CNC PUNCHING
Using various tools, we punch custom perforated metal panels made from steel, stainless steel, aluminum, brass, copper and titanium. We can even punch plastics and other materials to produce practically any hole pattern and blank areas where desired. Plus, CNC punching can provide value-added operations simultaneously, such as cutouts, mounting holes and notches.
This cost-effective, accurate and repeatable method is suitable for creating perforated sheet metal in prototype, low-volume or production runs. Our 20- to 55-ton presses produce components in various widths and materials, and our high-precision equipment can meet your tight tolerances.
LASER OR PLASMA CUTTING
Regardless of the material type or thickness, our perforating process is versatile and able to produce parts with very intricate geometries and precise dimensions using our laser or plasma-cutting equipment. Plus, our punch/plasma combination machine performs multiple operations that can reduce production costs for perforated metal sheets.
Perforation Applications
Many industries and applications use perforated metal sheets. Some of the most common industries that rely on perforated metal for their applications are the following: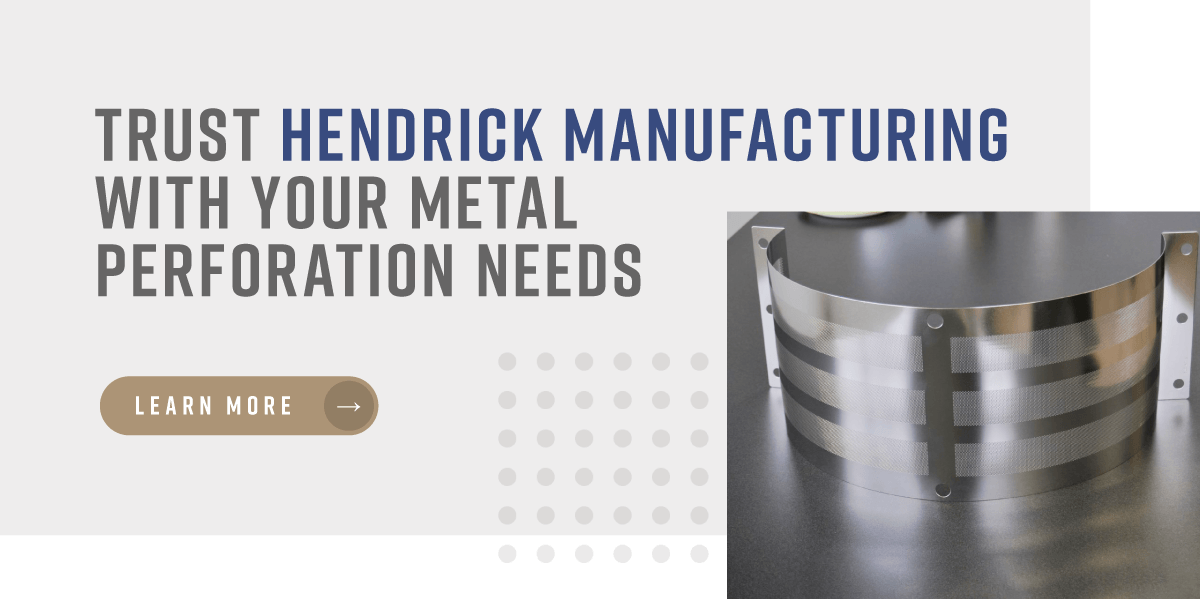 If you are searching for metal perforation companies, consider Hendrick Manufacturing's expert perforated metal fabrication capabilities. Hendrick Manufacturing has the skill and expertise necessary to deliver the best possible results for whatever you need. We offer various perforation hole sizes, shapes and patterns to create the appearance, strength and functionality you desire.
With over 145 years of perforation experience, we have the skills and knowledge to help you reach your goals for any application. From custom perforated aluminum to perforated metal mesh, we can provide the materials and patterns you need. Contact Hendrick Manufacturing to learn more about our metal perforation services or request a quote.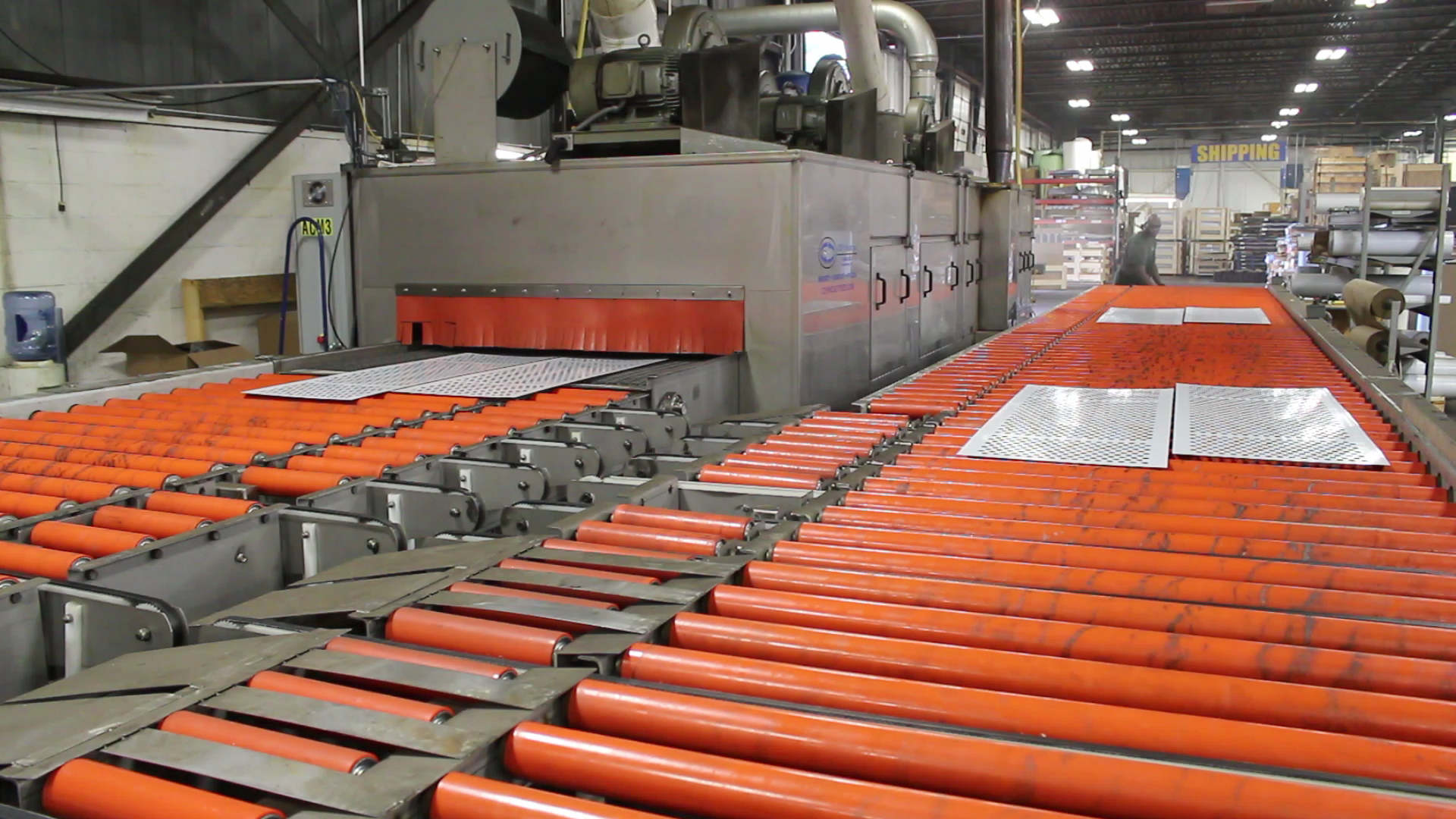 PERFORATION APPLICATIONS
There are many industries and applications that use perforated metal sheets. Among them are:
Electronic enclosures
Farm equipment and vehicles
Guards
HVAC
Panels
Request Your Quote Today
When it comes to choosing the best provider of perforated metal for your project, the choice is clear. Hendrick Manufacturing has the skill and expertise necessary to deliver the best possible results for whatever you need. For more information about our services or to request a quote, contact Hendrick Manufacturing today.